Alyona Bulda, Head of the Global Exchanges Division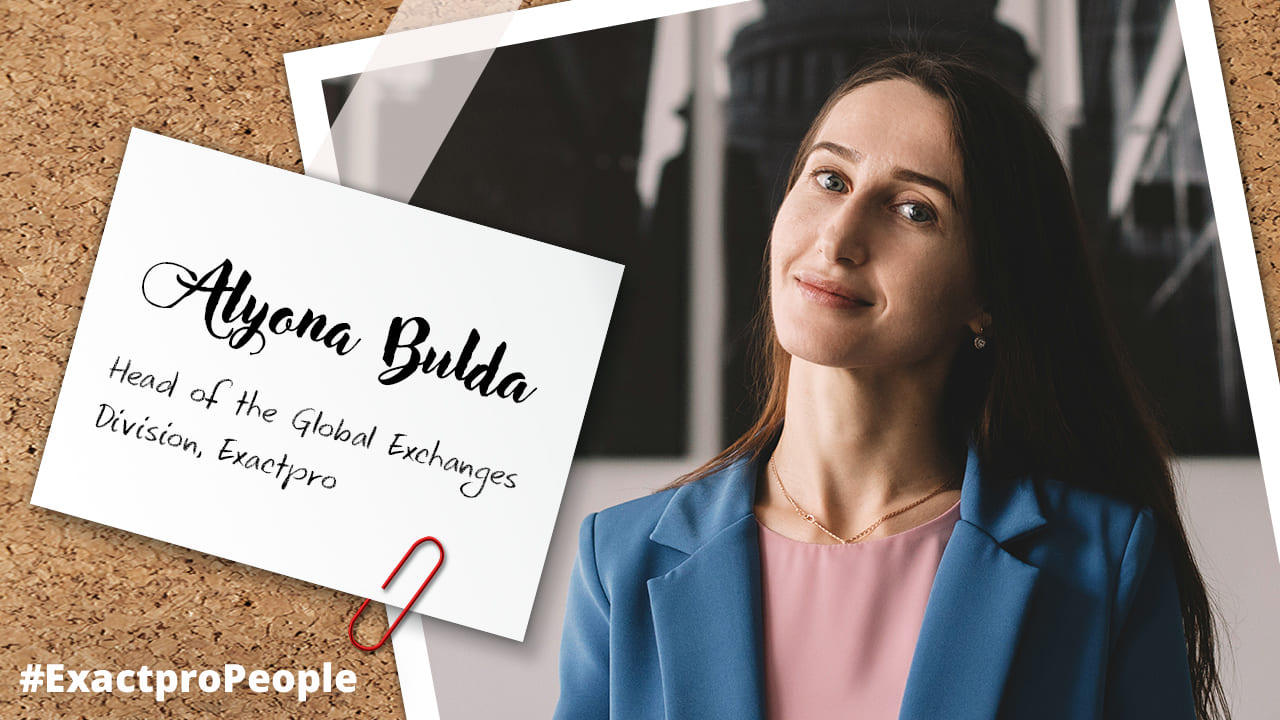 Alyona started her career at Exactpro over 10 years ago as a Software Quality Assurance Engineer, later becoming a Test Lead. In those roles, she focused on setting up testing operations for exchanges and clearing houses, interdealer brokers, as well as an FPGA-accelerated Market Data Dissemination platform. As Head of the Global Exchanges Division, Alyona spearheads Exactpro's Quality Assurance (QA) projects across global financial institutions operating traditional equity and derivative exchanges, сrypto assets and fixed income.
– We've been working remotely since March and, honestly, I've enjoyed the hassle-free mornings with no rush to get to the office. I can take my time and do yoga before starting the work day. Before the pandemic, I did boxing, but now that's out of the question for obvious reasons.
I relish being one of the first software testers in Exactpro's Kostroma Quality Assurance and Software Development Delivery Centre. The most important thing to me is the people I have worked with and the people I'm working with now. There's always room for having a good laugh, and that, in itself, helps tackle any challenges that come our way.