Ana Ksovreli, Junior Software Tester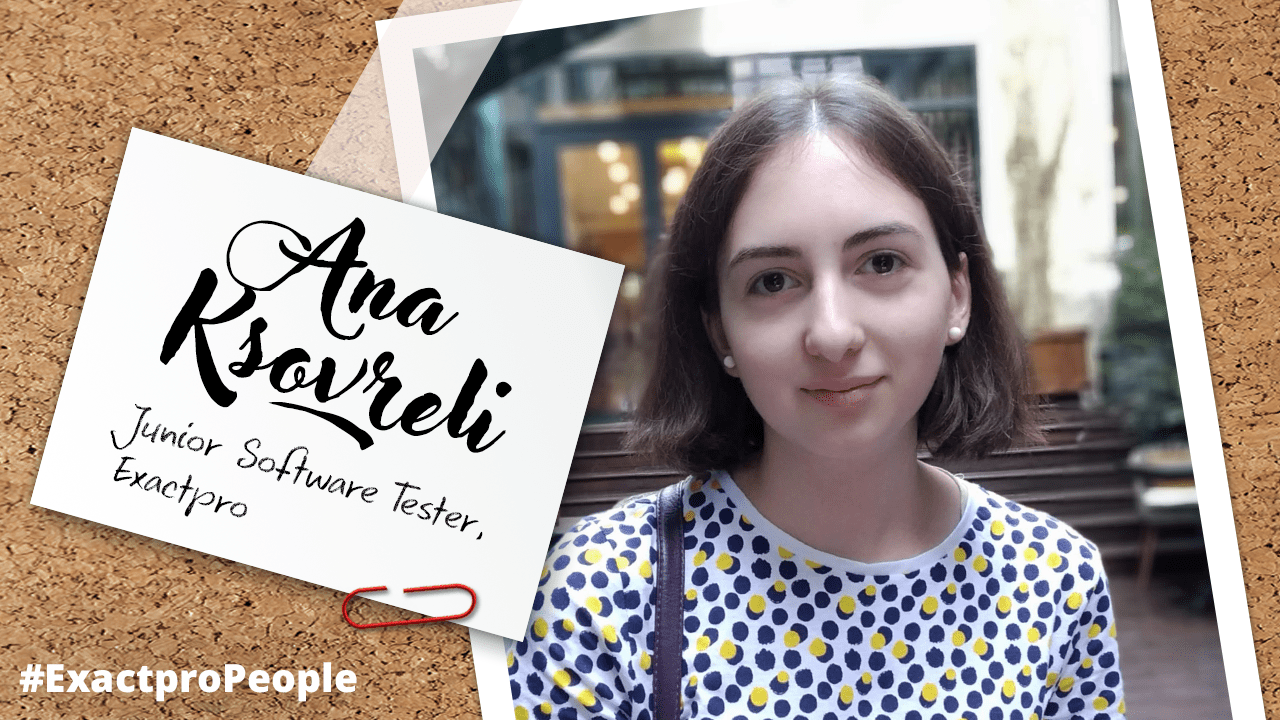 Ana Ksovreli, Junior Software Tester at Exactpro, shares the story of her successful career change at the company, talks about the aspects she deeply appreciates, as well as reveals one of her creative passions.
I joined Exactpro as my first job in September 2019 as a Junior Software Developer. I was an undergraduate in my 3rd year of studying, majoring in Computer Science at the International Black Sea University. One of the great facts about Exactpro is that it gives the possibility to have a flexible schedule, which is really important for a student, since it's not easy to manage one's time when working while studying.
Exactpro specialises in software testing, and I got interested in it. Later, in 2021, thanks to the company giving the team multiple opportunities to learn testing, I was able to become a software tester and started working in the Global Exchanges Division. Currently, I am part of the Test Approaches Development team. I have been working with Model-based and Rule-based test automation methods. Model-based development includes creating a model of a test system that behaves like the system under test and generates expected results which are used to check the actual results by comparing them with each other. The rule-based approach means applying rules to storing and manipulating data to interpret information in a useful way. The process of developing such tools is truly engaging.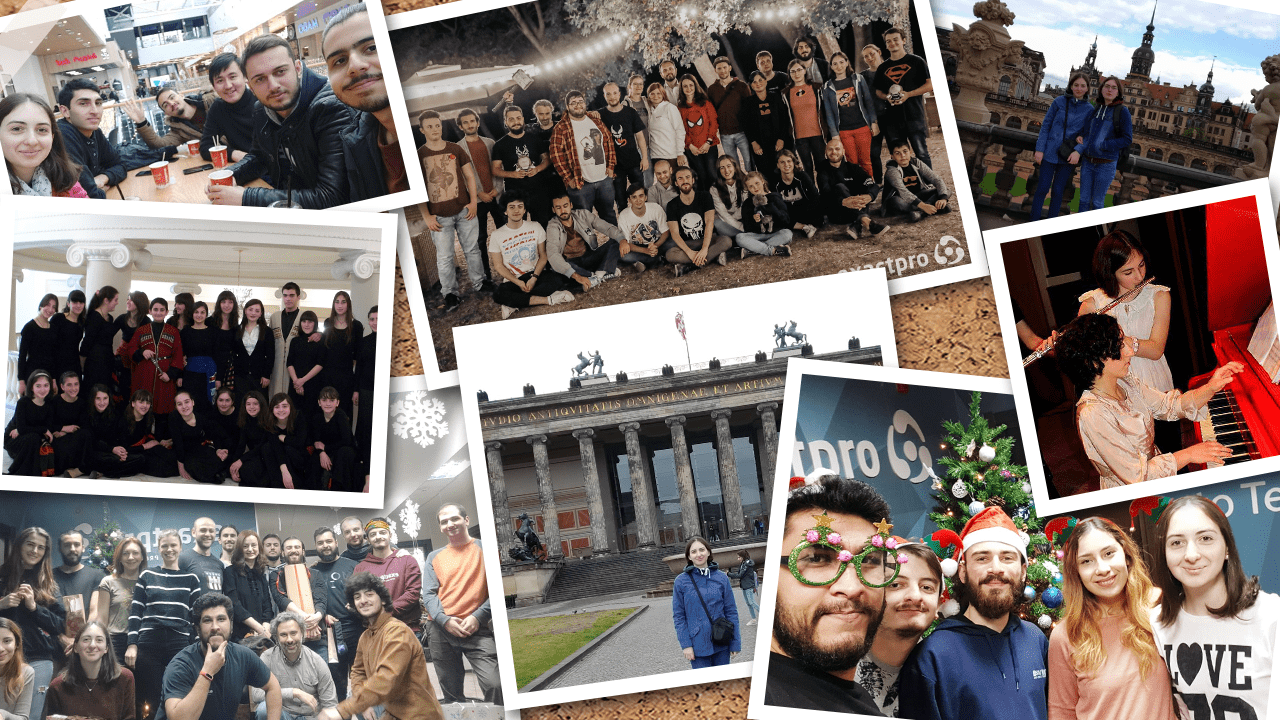 As a result of gaining experience on various projects, I have greatly improved my skills. Exactpro aims to help its members grow as specialists, motivates them and always pays attention to their needs and ideas. What I also like a lot here is the friendly atmosphere, the nice people I met and the support they provide, and I am very grateful for all of that.
As for my interests, music has always been my passion. I used to play the flute and sing in a Georgian folk choir for six years. In the nearest future, I am planning to get back to playing the flute, as I love and miss it so much.