Anna-Maria Lukina, Head of Marketing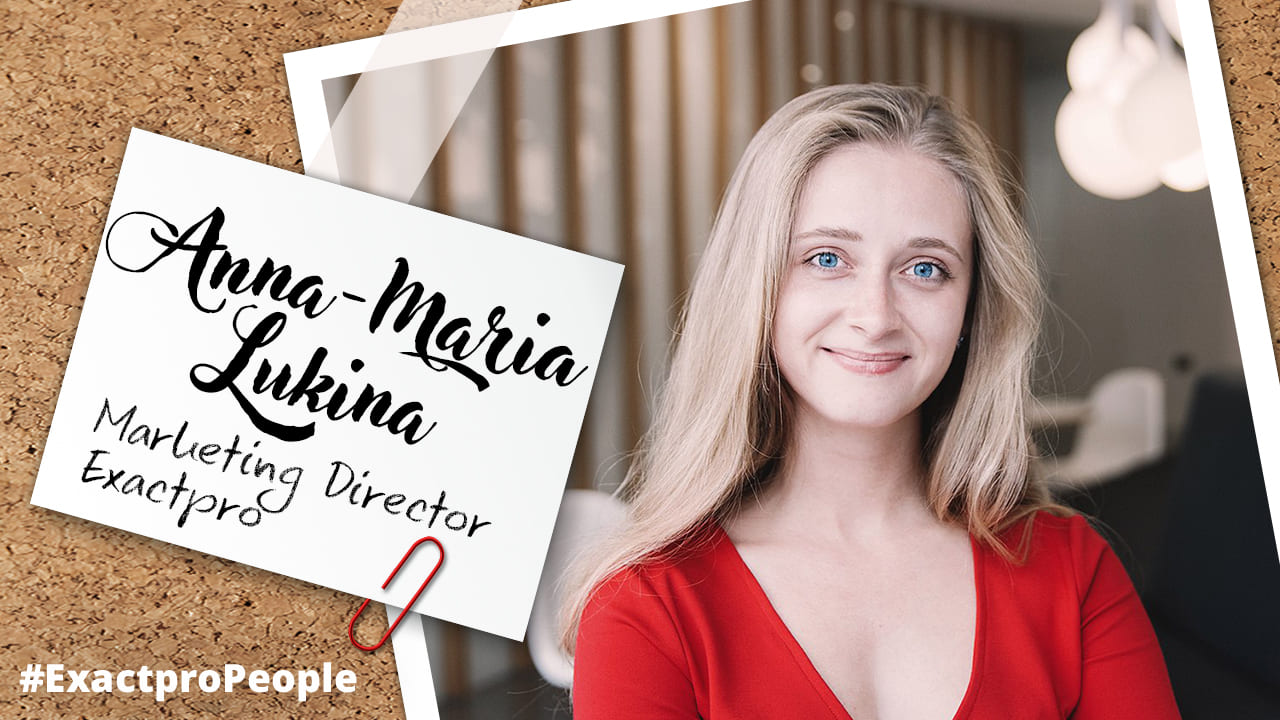 Anna-Maria Lukina, Head of Marketing at Exactpro, talks about her captivating journey in the company and sends everyone positive energy ahead of the New Year.
I came to Exactpro in 2013, at the time I was a 4th-year student majoring in Computer-aided Control Systems at the most prestigious (according to the author ?) university department in the city – Information Systems and Technologies. Exactpro's software testing lectures and practical training in programming attracted my attention. I attended all the classes and I worked hard to understand the programme. My interest in the company continued to grow, so I sent in my resume?
That's how I became a junior tester and got my first serious job. I joined the Ticker Plant project with @abulda as project manager. Thanks to Alyona's attention to the team, I learned the field of work, I understood what the company does, and I realized that our project was a part of a huge machine. It's amazing to create and run scripts against such complex systems, to be able to influence their quality and to realize that people have been developing this product for years to be used by millions after our review.
In a year, I was transferred to the Financial Markets Division where my focus was collecting, analyzing and visualizing information about the company, its tools and services for potential clients. As a result of frequent communication with the managers of various projects, I was able to gather a knowledge base about Exactpro. The company was then growing rapidly, so in 2014, we created a one-person Marketing department which consisted of myself. Since the end of 2014, I have been in charge of this direction of our work and, over time, assembled a team. Now the Marketing team consists of thirteen people – thirteen wonderful, talented, friendly professionals with excellent taste and a great sense of humor.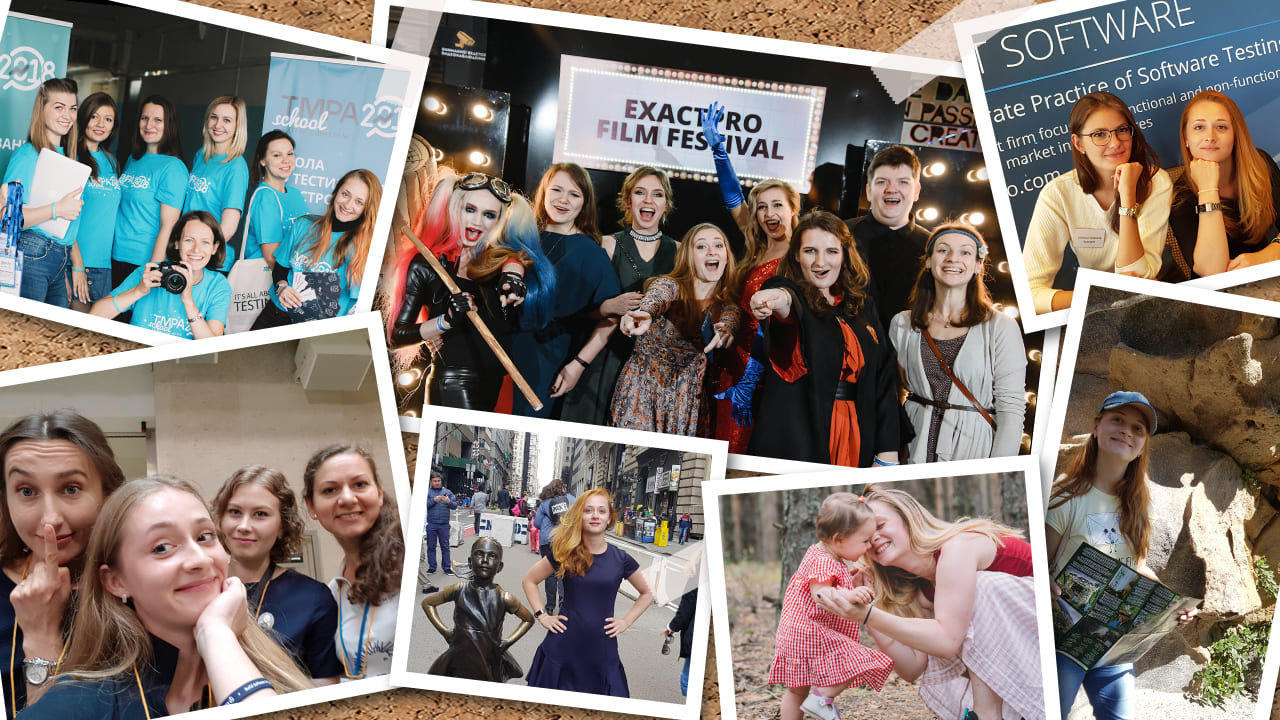 I am infinitely grateful for the fact that our company and my colleagues have allowed me to work from home and on my own schedule. A year ago, I became a mother of a wonderful little girl and, at the same time, a living embodiment of the concept of 'flexible hours'.
You know, over the years of working in a team, at a large company, I have realized that the most valuable thing we have is people. Mutual understanding and readiness to help, interest in each other's lives – all this is accompanied by a creative mess and a stream of positive emotions – implementation of, seemingly, the most unrealistic ideas, joint all-round development and exploration of new horizons. All this characterizes our team in an exceptional way. Together, we have organized several EXTENT conferences in London, created a corporate website and several websites for our events, positioned the company brand in social networks and continue to develop this direction successfully. We have created hundreds of advertising materials, launched our corporate studio and, with enviable regularity, film dozens of impactful videos for the @ExactproSystems YouTube channel.
This has been a challenging and, at times, scary year. The 9+ months of quarantine will forever leave an imprint on every aspect of our lives. But there is one thing you can influence, and that is your perspective on this situation. Take advantage of the time you have been given by the lockdown. Learn languages, learn new technologies, discover new professions, discover talents, play sports, read books, spend time with your loved ones, work on your mental health and wash your hands. Take care of yourselves, and may the New Year be peaceful, healthy and favorable to new achievements.