Daniel Sharov, Team Lead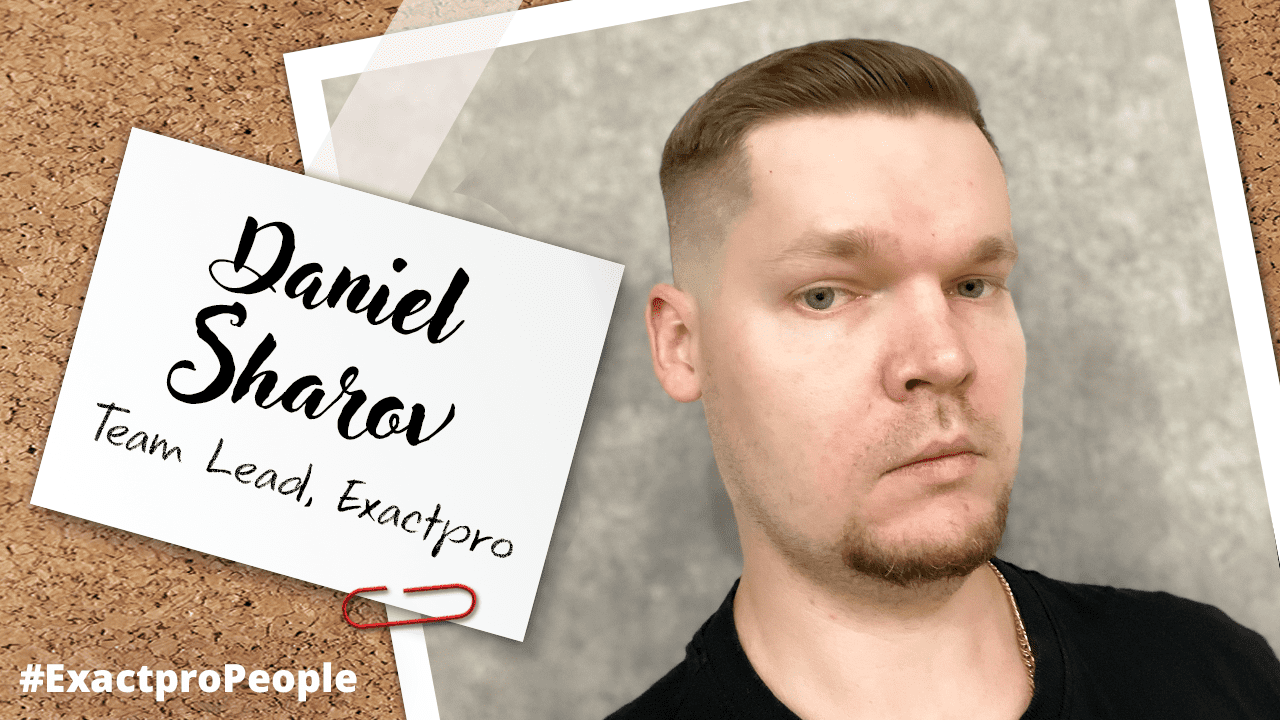 Today, Daniel Sharov, Team Lead at Exactpro, will talk about how he started working in fintech, and how it has helped and is still helping him in his personal and career growth.
– I joined Exactpro 9 years ago during my final year at the university. This was my first work experience in the IT field. The company appealed to me with its potential and opportunity to cooperate with clients all over the world, as well as with its young team and flexible work schedule.
The bulk of the company's projects are finance-related, so during my first few weeks here, I felt a bit ill at ease. I barely understood a word of what my more experienced colleagues were saying, considering they used many technical terms. But after just a couple of weeks, these words became part of my own vocabulary.
My current focus is the functional testing of stock exchange systems. Since the position of a junior tester, I have taken on the roles of a technical support specialist, and then as a team lead and a project manager. An important advantage of my job is the need to continuously learn new things, both in the technical field and in soft skills development. As trading systems improve and become more complex, the approaches and testing tools are also evolving. Comparing the way the processes were arranged when I first joined the company to their current state, I realize how far we have come over the years.
While working with Exactpro, I have taken part in more than 10 projects, visited England, the USA, Italy and other countries. We have recently returned from a business trip to Tbilisi where most of my team is now located. Business trips are one of the most interesting parts of my job. Nothing is better than meeting people in person. It was a great pleasure to meet a lot of amazing people, exchange experience and have a change of scenery. Working from home has a lot of perks, but I hope we get to see more of each other in person in the future.
I prefer spending my free time staying active – I ride a bicycle, go snowboarding or hiking. Recently, I have started studying investments and economics more thoroughly, which allows me to understand the systems I'm testing better and take a look at them from a client's perspective.