Dmitry Doronichev, Head of Post-Trade Division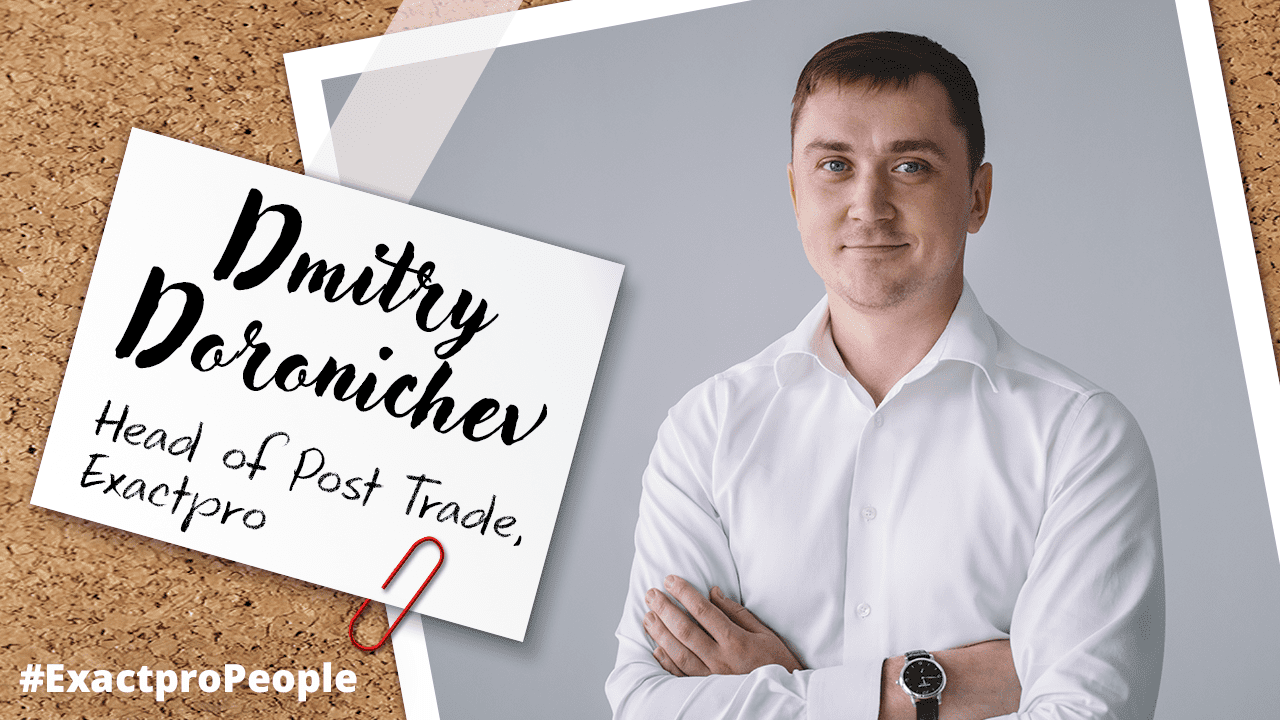 Can work give you a new hobby and a chance to improve your English? Dmitry Doronichev, Head of Exactpro's Post-Trade Division, answers these questions.
I've been working at Exactpro for 10 years now. In April 2011, as a senior university student, I joined a very small team (compared to the current one). It was my first job, and everything was, naturally, new and unfamiliar to me. Initially, I came to work on a post-trade project, and I happen to still be working in this field today. Over the years, I have worked my way up from a QA Analyst to Head of Post-Trade Division, having also taken on Team Lead and Project Manager roles. Today, my team and I are working on different projects in this field, and I still find a lot of things that are interesting and new to me.
In my work, I probably like the day before production the most: until the last moment, the whole team is working on some problem, sometimes until late at night. The feeling you have after such a rush is both an emotional release and deep inner satisfaction.
When I start a new project, in addition to the technical part, I am just as - or maybe more - interested in the people I work with. Most of them are clients from other countries, having different habits and cultural backgrounds.
It was during my first business trip with Exactpro that I developed a love for travel. It was a trip to London. Going abroad alone for the first time was exciting and a bit scary. I remember that I had a bunch of notes in my notebook: how to get around, what to pack, what phrases to use. Now it all seems a bit ridiculous, and, whether it's a vacation or a business trip, I just take my backpack and leave.
Since my first business trip, I have become much more fluent in English, and travelling has become my hobby. I have already been to 30 countries and I'm planning to continue exploring the world.