Elena Treshcheva, Program Manager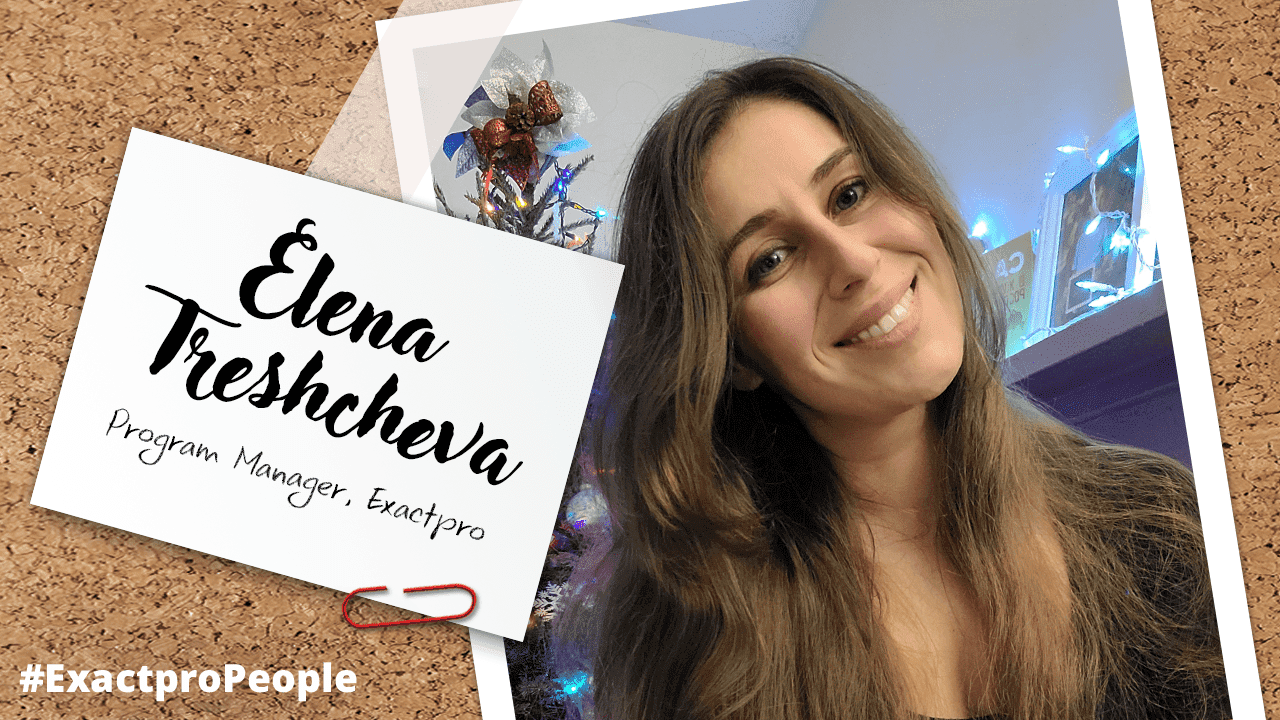 Today, Elena Treshcheva, Program Manager at Exactpro, will talk about the diversity of her tasks in the Exactpro business and initiatives, her biggest sources of inspiration at work, recent achievements and challenges, as well as her many passions outside of work.
I joined Exactpro in 2017 as a QA analyst, switching from the university tenure of an associate professor in General and Applied Linguistics. My career move, though, was not that dramatic as I taught disciplines at the confluence of formal linguistics and computer science, and, in my R&D role (I was also working on a linguistic corpus project), I carried out project management, business analysis, and software testing tasks.
At Exactpro, however, it was my research and analytics expertise that helped me grow professionally. Now a program manager, I am involved in tasks permeating multiple business areas: I represent the company at industry events and in the media, coordinate work of a technical documentation team, and help with internal and external educational and research initiatives.
What inspires me most about my work is that I get to learn all the time. My role requires me to process lots of information in multiple domains: finance, technology, regulation, etc. Quite often, I find myself inside interdisciplinary and cross-project teams, which gives me an opportunity to learn what Exactpro specialists are working on and how it relates to the financial services industry's technology landscape.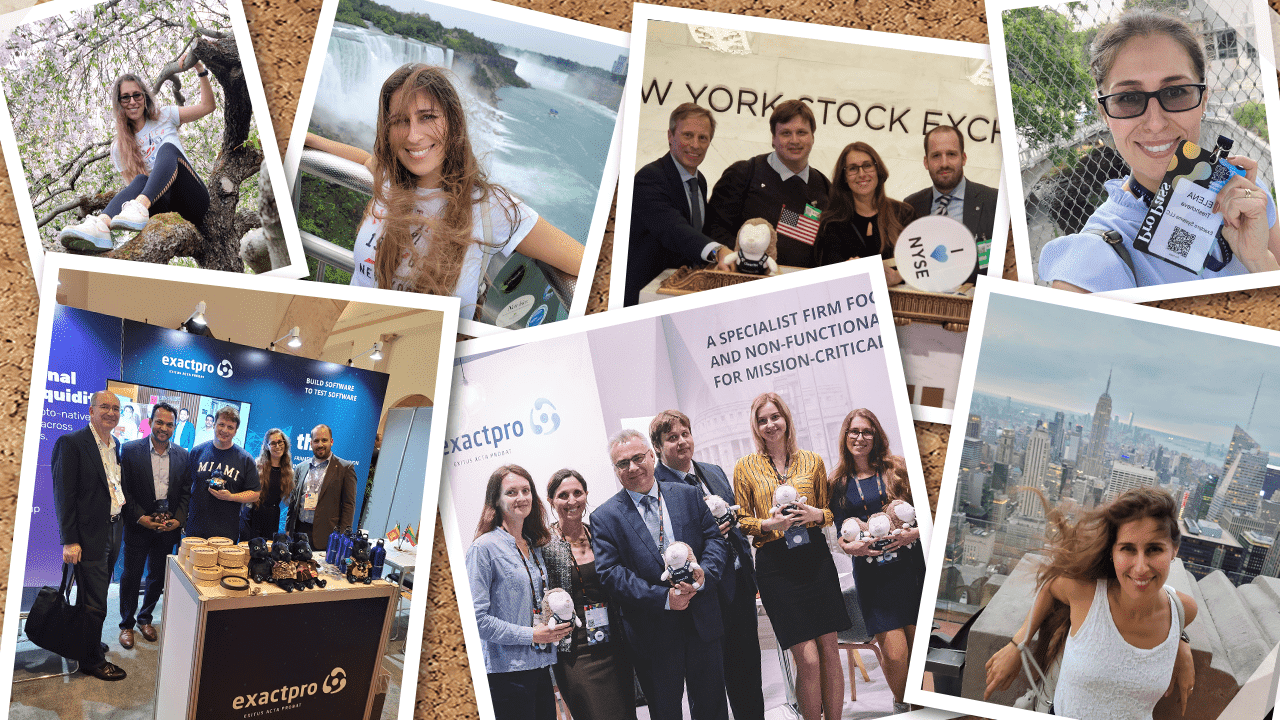 Most recently, I've been focused on the DocOps practice that I'm trying to build at the company along with my team. Though quite a challenge, it is also a huge source of inspiration and new knowledge – about our tools as well as about technical writing and the technologies associated with this knowledge domain.
My primary source of learning is my teammates: over the course of this past year, we grew a habit of having learning sessions on almost every little aspect of the tasks we work on: technology overviews, doc item walkthroughs, how-to sessions. The last knowledge-sharing session, though, covered Georgian festive foods and the craft of making chichilakis :)
Outside my professional life, I'm in love with nature. Together with my family, I've walked the trails of 6 US national parks, 25 Ohio state parks, and many other parks in the tri-state area of Ohio/Kentucky/Indiana. I am also a recreational runner: with a park right outside my windows, I often opt for a 5k run break.
My other hobbies alternate as I take on a new daily challenge: in 2021, I maintained a daily streak of learning foreign languages (completed a Duolingo course of Turkish and did bits and pieces of French, Italian, and Polish), and my 2022 was all about reading: the most entertaining was The Mating Mind by Geoffrey Miller, the most thought-provoking – Atlas Shrugged by Ayn Rand, Never Let Me Go by Kazuo Ishiguro moved me emotionally, while Amor Towles's A Gentleman in Moscow was the warmest of my readings this year. I haven't yet picked my 2023 challenge, so if you have a suggestion – drop me a line :)