Merihan and Merium Hazem Anwar Labib Bishara, Junior Software Testers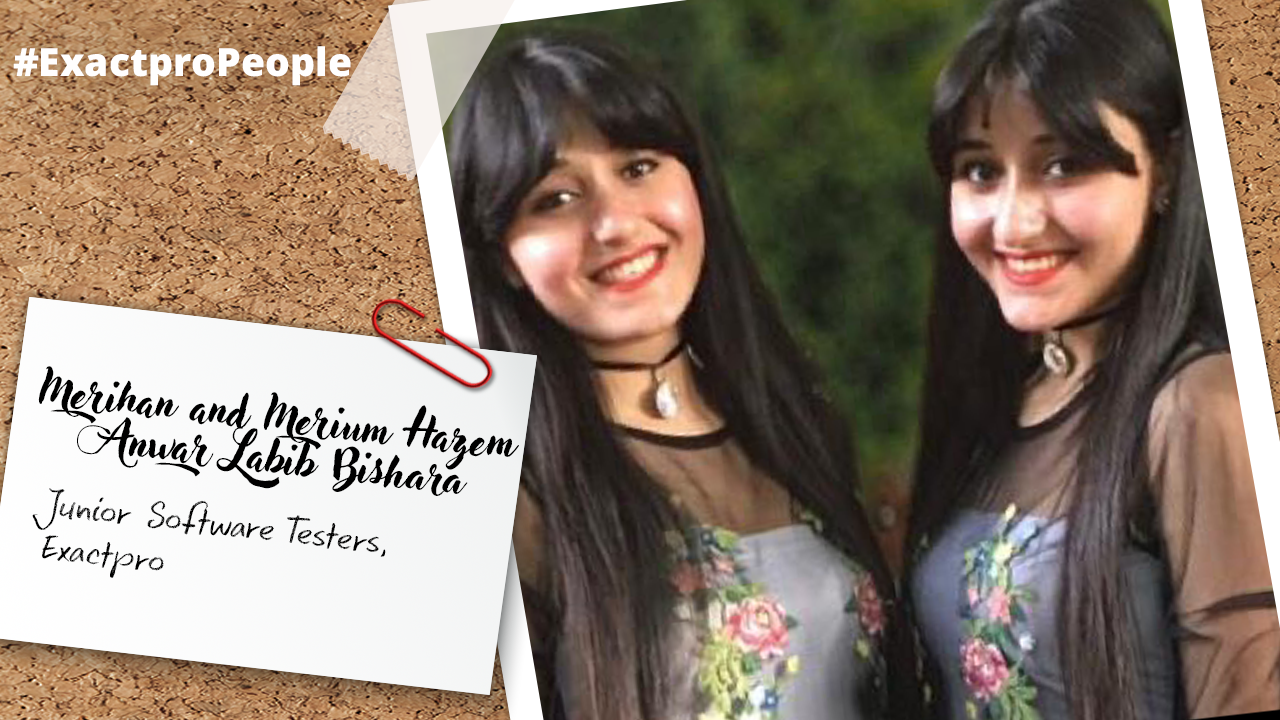 Merihan and Merium Hazem Anwar Labib Bishara, Junior Software Testers at Exactpro, tell a heartwarming story about their inseparable path through life and career.
— Two human beings who appear to have the same facial features… but not to worry, it's not a mirror or 'spot the differences game' – we are actually two girls who happen to be identical. We have always been side by side and shared the same interests, so we'd like to talk as one in this story about the journey that we both share.
From an early age, we have had a great interest in computers. As it grew more profound and passionate, we followed in the footsteps of our mother – Dr. Anriette Bishara, who is a Doctor of Computer Science – in choosing our career.
Actually, we are fortunate to have amazing and loving parents who are unparalleled in their love for us and who have supported us every step of the way. Especially so, our father, Dr. Hazem Bishara, who is a Consultant Cardiologist and main financial supporter of our family.
We are from Egypt, we studied at St. Joseph School (a private English catholic school), and at the age of 18, we came all the way to Tbilisi, Georgia, to start our university journey.
We got our Bachelor's degree in Computer Science at International Black Sea University, graduating with honours. Then we continued our academic career at the same university and got our honours Master's degree.
Currently, we are Ph.D. students studying in the same field and, still, at the same university.
We did some internships during our Bachelor studies, we created recording and reading applications with NFC (Near-Field Communication) chips which we wrote in XML and Java using Android Studio. That was our very first project, and it helped us expand our knowledge and maintain our skills in computer science.
After graduation, we got our first real job at a German-based company in Tbilisi, and that's when our software testing career began. It was a new area for us, but as we learned more about testing and gained more experience, we decided to pursue it.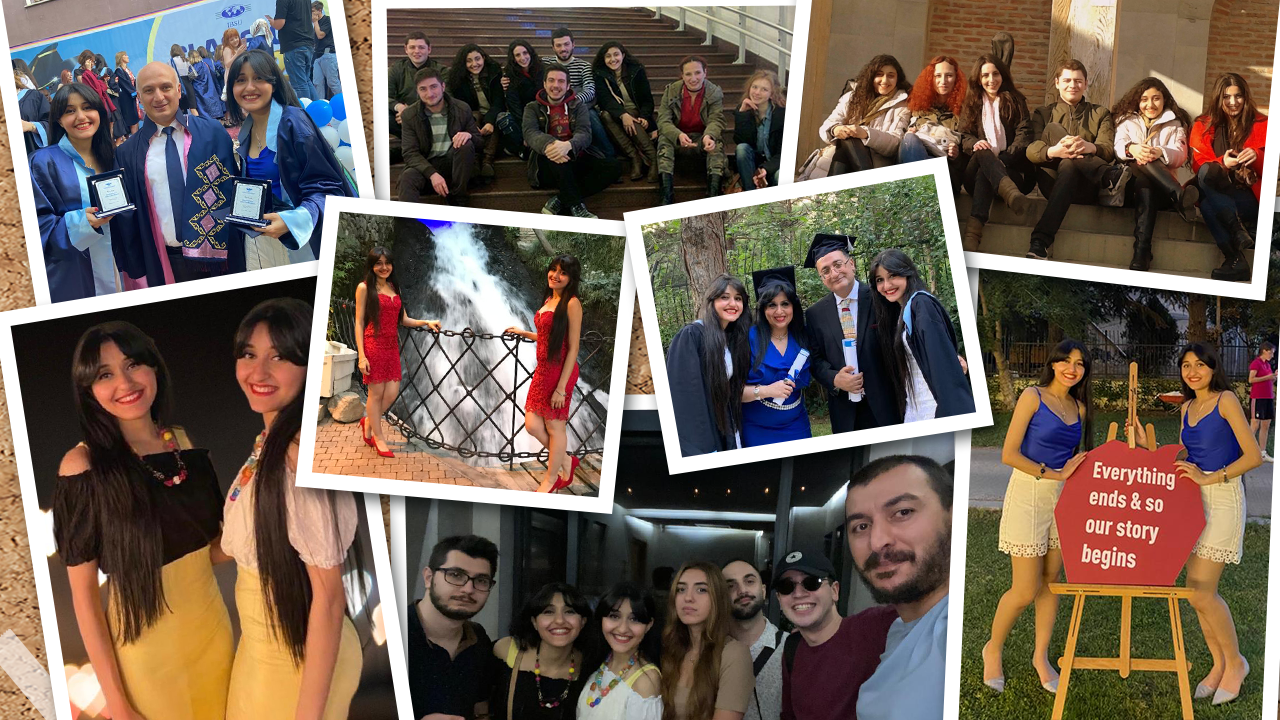 We heard about Exactpro and had been reading about it ever since we were Master's students. Last summer, we knew there were available positions, so we decided to apply, and, to our best luck, we both got accepted.
We started working as Junior Software Testers at Exactpro in August 2022, joining the Non-Functional Testing team (apparently, they liked us both, so they put us on the same team ?). We have been working at Exactpro for 10 months, and it's been a fun ride. It was challenging at first because it required us to learn a little about finance and the business industry, but we got through it, thanks to our mentor and team leader, along with our friendly team who always try to help in every way possible. We learned more about teamwork and how to cooperate with each other in order to resolve all the obstacles we encounter.
During our university studies, we always had an interest in learning programming languages like Java, C#, Python, etc. It was still considered very basic knowledge, compared to what we are doing now as we apply SQL and Python in day-to-day tasks. So, we have been able to improve our skills on the job. We learned a lot from Exactpro, and we will continue to learn more.
What we like most about our job is that it's really challenging, there are always new things to learn with every new task we work on, and the environment is just amazing. Everyone is so friendly and wants to help, even if it's just with a coffee machine issue?
As it turns out, we both have the same interests and hobbies. In our spare time, we like rock climbing, swimming, reading poems, listening to music, watching movies and TV shows. We are also pretty competitive, especially when it comes to playing table football or board games.
So that's our story. We believe that life still has a lot of adventures and challenges ahead of us, but we know that everything comes in due time. We started this journey together and, hopefully, continue together down the road.