Natia Sirbiladze, CEO of Exactpro Georgia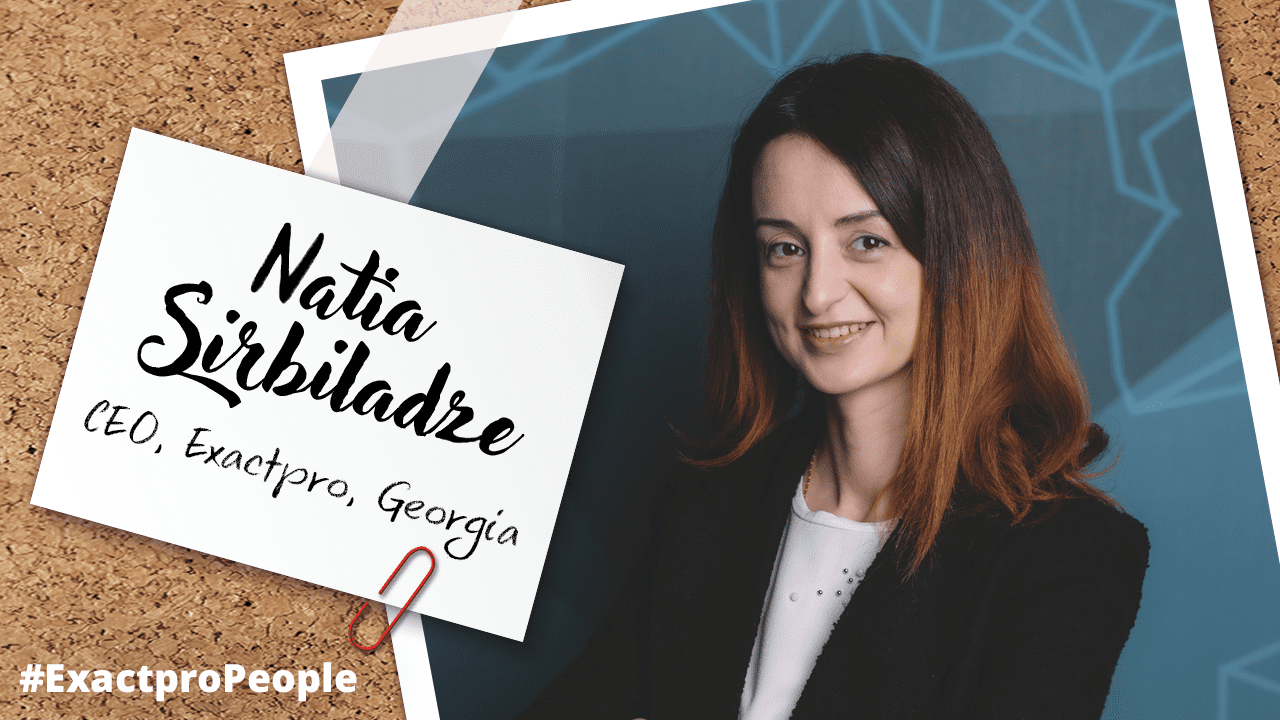 Natia Sirbiladze, CEO of Exactpro Georgia, talks about the milestones reached by her Quality Assurance and Software Development delivery centre in over three years of their work and shares the plans of the branch for the nearest future.
– I joined the big Exactpro family in 2018 and vividly remember making up my mind about leaving quite a well-known Georgian company. Joining a firm, albeit international, that was not known here in Tbilisi seemed quite risky at the time. But the company's mission and vision, directions of work and projects seemed promising and very interesting. The mission to establish – from scratch – a local branch focusing on an area which was not well-developed (software testing) seemed full of challenges – and I accepted them.
Day-by-day, we worked hard to reach small goals: first, to open offices, hire new people, set up the coworking space and create a friendly environment. Much harder was changing the people's mindset towards the necessity of software testing for complex IT infrastructures. It required a truly tectonic shift.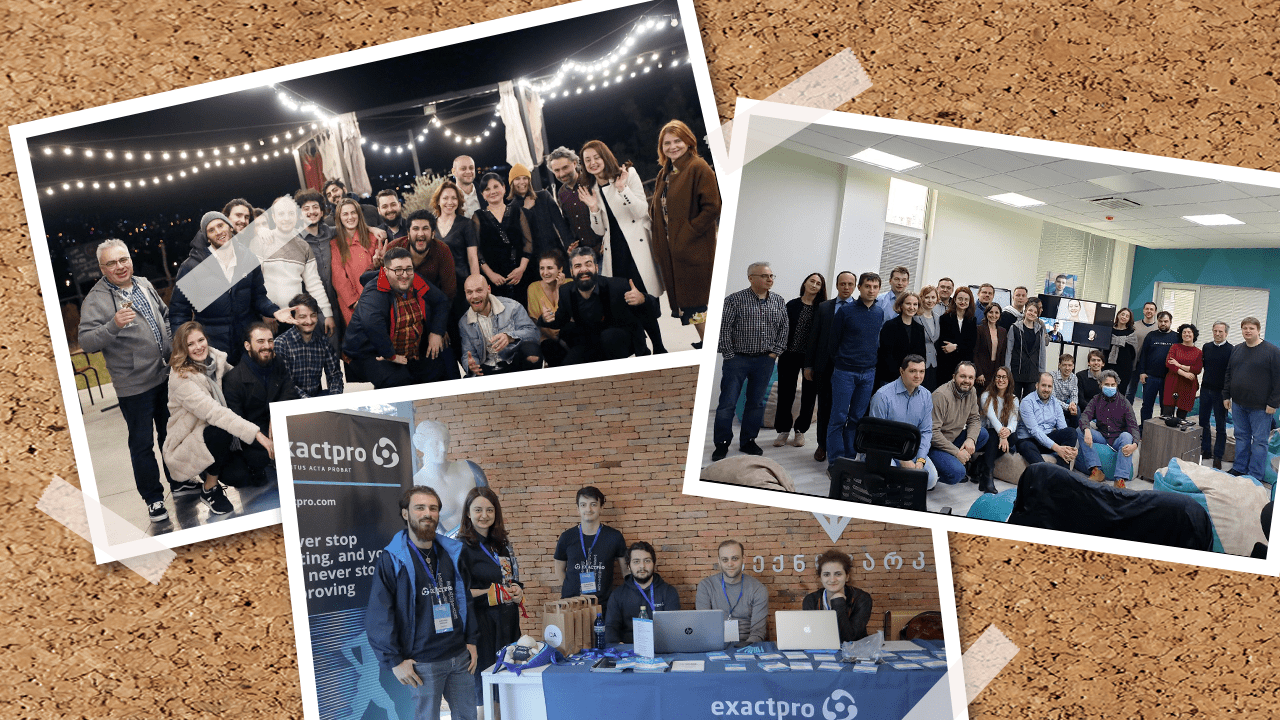 I remember our first EXTENT Talks here in Tbilisi in February 2019. Iosif and I were preparing to speak about testing, our values, objectives, about the International Software Testing Qualification Board (ISTQB) and other things. These topics were not easy to bring up back then. But I was sure that there was a huge need for such initiatives, and thanks to us, 'early birds', the field of software testing started gaining value. I think we did something enormous and valuable, something great!
Afterwards, we organized many meetups and webinars, worked hard to establish an official national ISTQB board in Georgia (it's called GeoSTQB), which began a new era for quality assurance (QA) in Georgia. Now, Georgia is on the ISTQB map, which is a great honor. We've also supported one of the biggest exam providers – GASQ – in entering the Georgian market.
We've established connections with universities and run a lot of events for future IT specialists in the area, including a research conference TMPA held in cooperation with Tbilisi State University twice, in 2019 and just recently in the fall of 2021.
We also participated in a joint project organised by the United States Agency for International Development (USAID) Economic Security Program (DAI) and the Center for Institutional and Opportunity Development (ICDC). The Facilitation of Internship and On-the-Job Learning Opportunity for Students is an amazing chance for talented individuals from across the country to find their calling in such promising fields of work as IT.
Educate 500 Women in Information and Communications Technology (ICT) is the most recent local initiative we joined. It is being held in partnership with UN Women, Tbilisi's Business and Technology University, the Government of Norway and the support of IT businesses here in Georgia. Exactpro will be offering 75 women internship opportunities in 2022-2023. The internships are likely to result in the participants becoming members of the Exactpro team. For us as a local and global firm, it's a chance to set an example and promote inclusive workplace practices.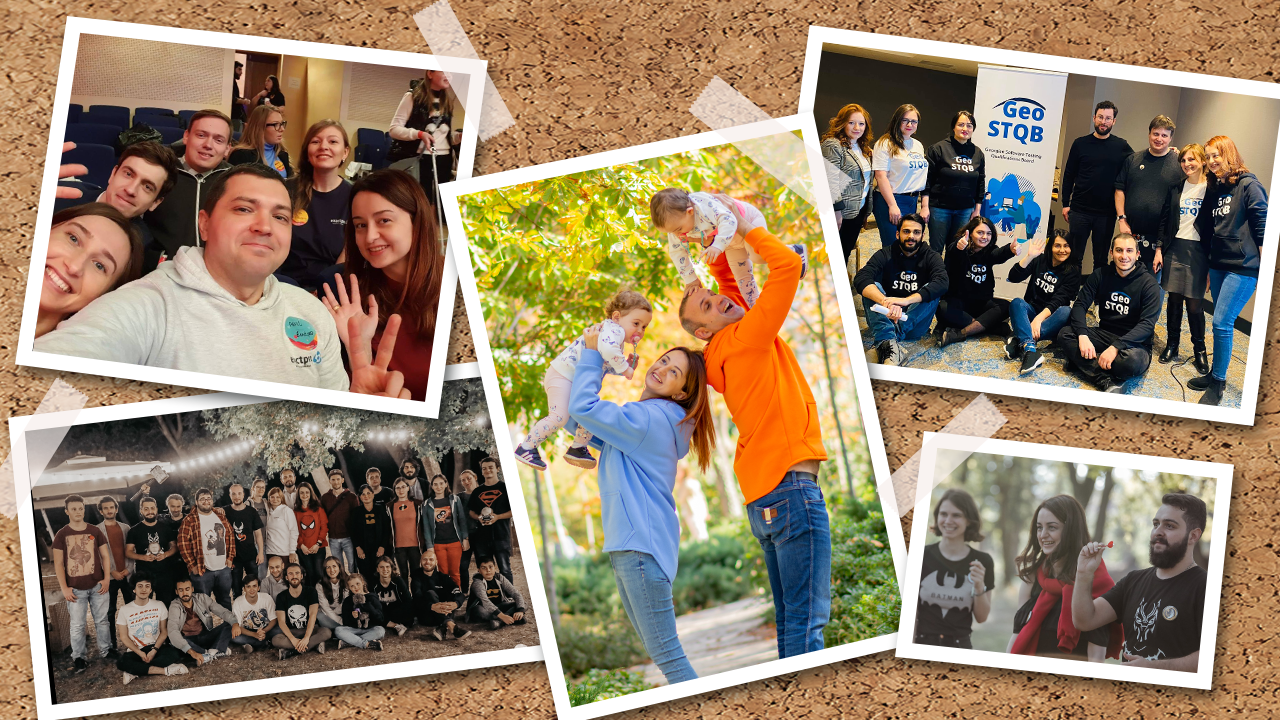 As for our plans for the near future, our ISTQB CTFL Preparation Course is in the process of being accredited with ISTQB and is already accepting the first intake of students from around the world, but also from our local partner universities. Exactpro experts with years of experience in complex mission-critical projects can't wait to share their knowledge of software testing theory and practice, as well as discuss the importance of professional excellence with the student community.
I am very proud of what we have achieved globally and, in particular, in Georgia so far. The company is growing quite fast, but we're keeping our spirit strong and putting our values at the centre of everything we do – that's important. It makes me happy to be a part of the extended multicultural Exactpro family and get to keep a good balance between being a mother, a CEO, a program coordinator and a GeoSTQB board president.