Savishka Werajini, Associate QA Engineer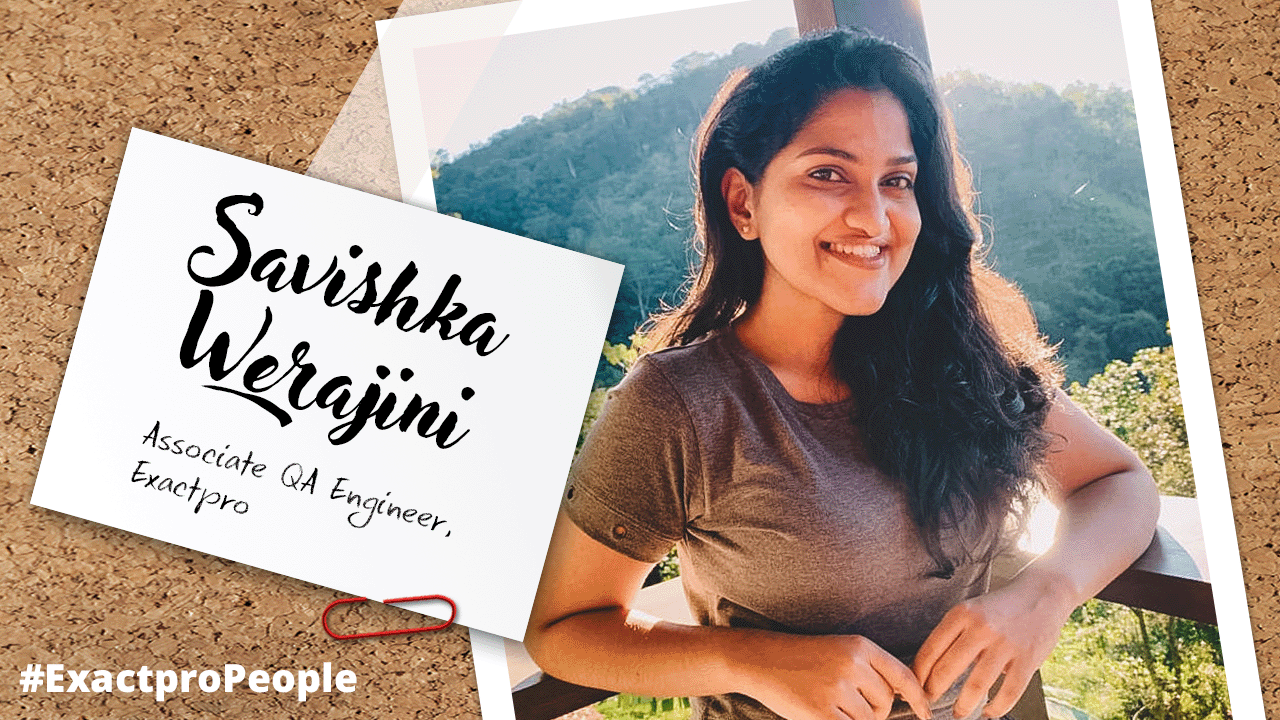 Today, Savishka Werajini, Associate QA Engineer at Exactpro, tells the story of how her passion led her to a new career path in the IT industry, recaps her first project experience and talks about how her work is intertwined with the company culture.
— I joined Exactpro in May 2022 as an Associate QA Engineer at the Global Exchanges division. Joining the Exactpro team is one of the unforgettable and best memories of my life.
While studying as a Software Engineering undergraduate, I searched for some industrial training opportunities, as I was interested in gaining some real-world work experience in the software industry. So, luckily, I was able to start my career as an Associate Project Manager the same year. During that time, I got interested in becoming a project manager or a project lead. For that, I needed to gain more knowledge and experience in the IT industry. After some research, I chose software testing as the major path to reach my goal, because I thought it would help me to learn the key aspects of entire software processes. So, I decided to change the path and got a new job opportunity as an Automation Associate in QA in 2021, which led me to become the tester I am today)
My focus and passion as a software tester have been mainly centred around test automation and test analysis in the past two years. I think I may enjoy test automation (I repeat, I think 😅) more than manual testing, as I always try to find easy ways in pretty much anything, to make tasks less exhaustive, and I'm thinking about reducing the repetition of tasks.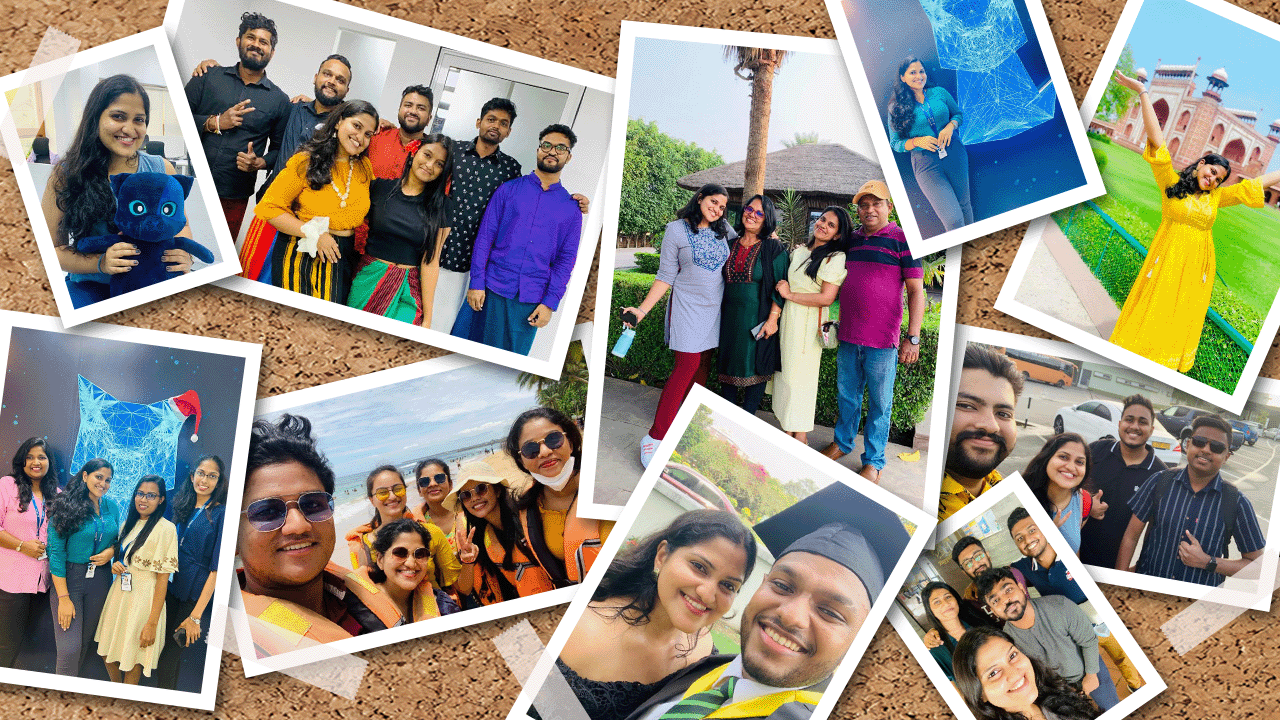 At Exactpro, it was kind of hard for me to grasp the knowledge of the financial domain, as it was new to me at first. But after the continuous training sessions from my manager, mentors, and leads, I found it was more exciting and interesting. After the training, I was assigned to the project I'm currently working on, and I was able to work on many tasks and areas as a functional tester in the project's automation team. During my tasks, I was able to use new testing tools, different testing platforms, test management tools, and I also gained a lot of knowledge in test results analysis and bug reporting. From all the tasks I've done, my favourite – but also the most serious – task was to create test cases for test scenarios.
My first project task was something memorable to me. It was about regression testing using the model, GX core, th2 framework and test inputs. During my very first task, I was able to find a critical bug in th2, but I had no idea how to proceed with the rest of my work related to the regression, as it was blocked by the bug. But, with the help of my mentor, I properly raised it and got the opportunity to communicate and work with more people from other departments in order to resolve the issue. So, from the first task, I was able to make new friends and resolve the issue within a few days.
What I love most in my job is making new friends, not only within the office, but also from different countries. I really love all the beautiful souls who work here, especially the team I work with. I really love to help my friends and share some laughs and smiles with them. Even before joining Exactpro, I was really excited to join this team because of the work culture and team building activities shared through social media.
Exactpro's supportive environment, opportunities to learn many things (beyond the testing tasks), appreciation I receive from the mentors, and a work-life balance with a positive work culture are really motivating me to become the best version of myself.
In my leisure time, I really love to spend time with my family and loved ones because it makes me happy more than anything. I also enjoy trying new recipes and exploring new cafes, restaurants, and places with beautiful views and delicious food. In addition, I would like to travel around the world.