Svetlana Akopian, HR Manager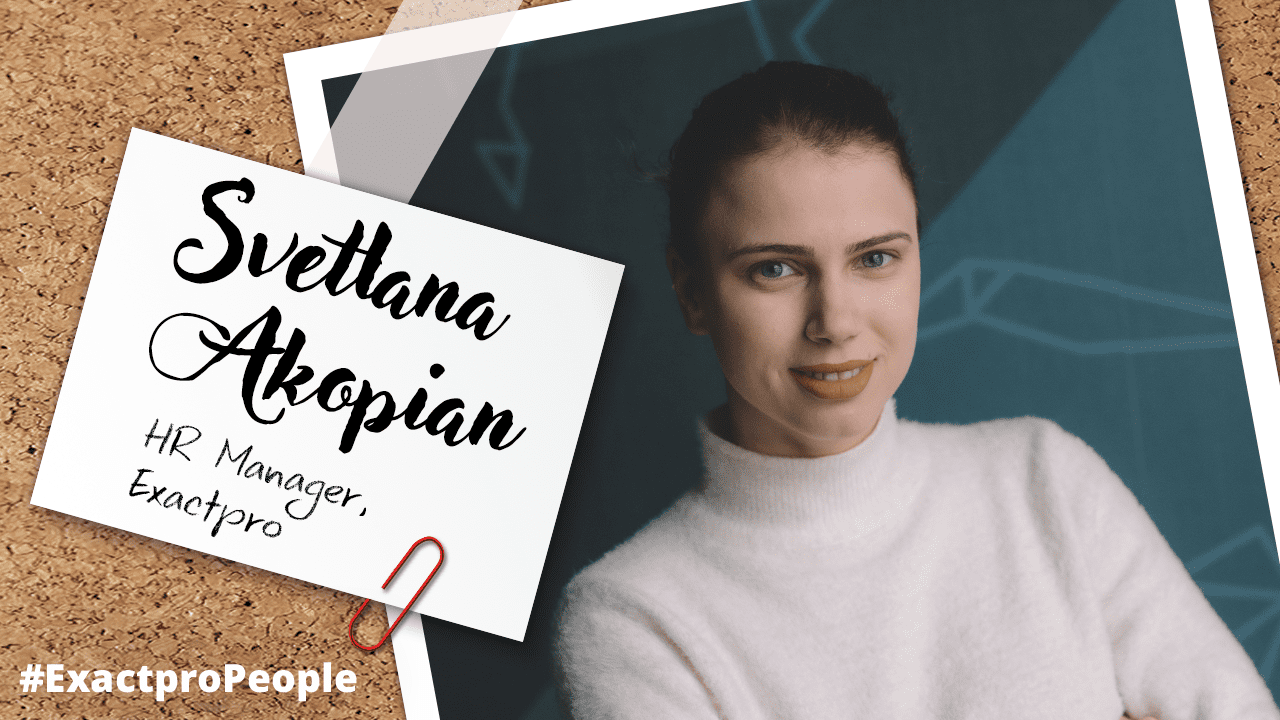 Today, Svetlana Akopian, HR Manager at Exactpro, will talk about her passion for human resource management, many interesting tasks and opportunities the company provides to boost your creative growth.
I started my career at Exactpro in 2019 after 1.5 years working as an HR assistant in a non-IT company. Despite the fact that I had finished my Master's degree in Educational Management, I have decided for myself that I wanted to continue growing in the HR field, as it is something that I'm drawn to. I applied for an HR manager position at Exactpro and opened a new wonderful page in my life. I was not familiar with the IT industry, and, from the beginning, it was very challenging for me. I had to learn much about this field and its specifics. My team always supported me, and I am very thankful to them.
When I started working at Exactpro, the Tbilisi office was not big, and I was assigned to many different tasks and activities. I am grateful for this opportunity because it gave me a chance to use my prior experience and knowledge for the development of the Georgian office. Currently, I am mostly assigned to recruitment tasks: together with my international HR team, we conduct many interviews, hire new team members for all the locations and work on interesting HR projects.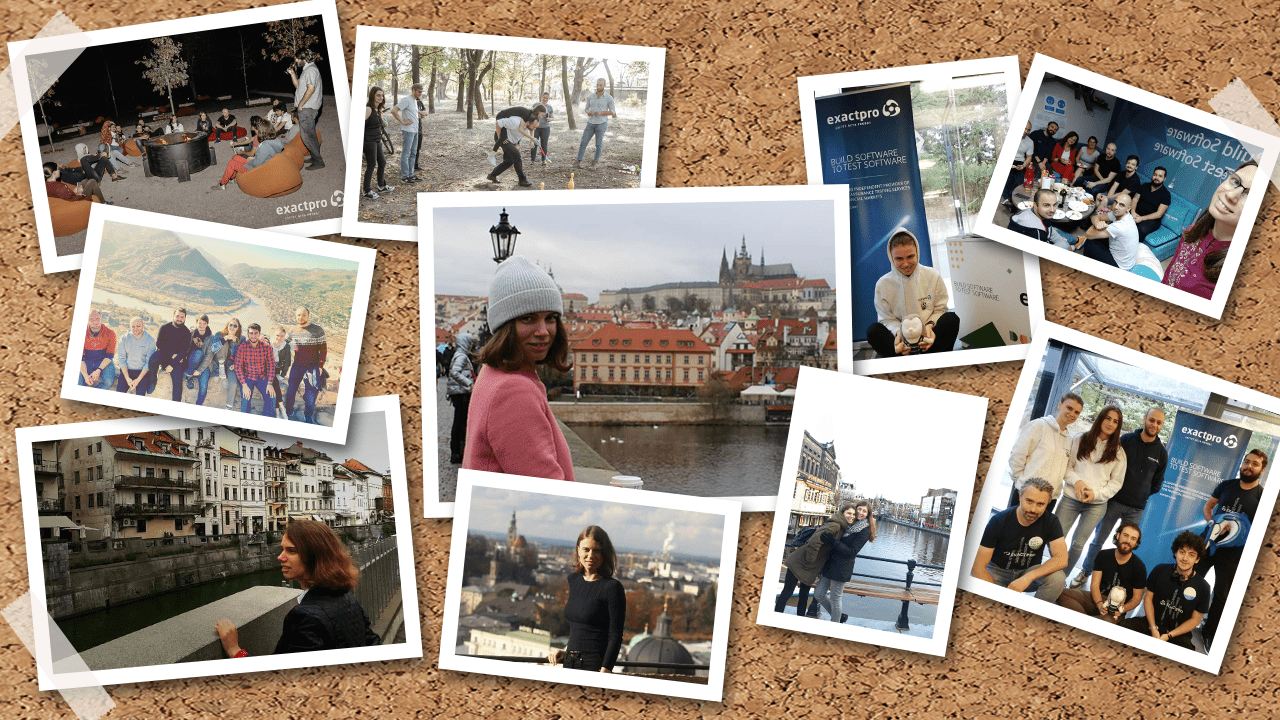 What I like most about Exactpro is that it does not limit you, it gives you the opportunity to share your ideas, iniciatives and implement them within the company. I think this is very important, as it nurtures creativity and innovation. As a person who always wants to grow and improve, I am trying to do courses, read business books and actively participate in different interesting activities. I believe it is the key to success.
In my free time, I like to take long walks, read (mostly psychological and philosophical) books, and spend time by myself, because it helps me to find my inner peace and harmony.