Zhanna Zabolotnaya, Marketing Manager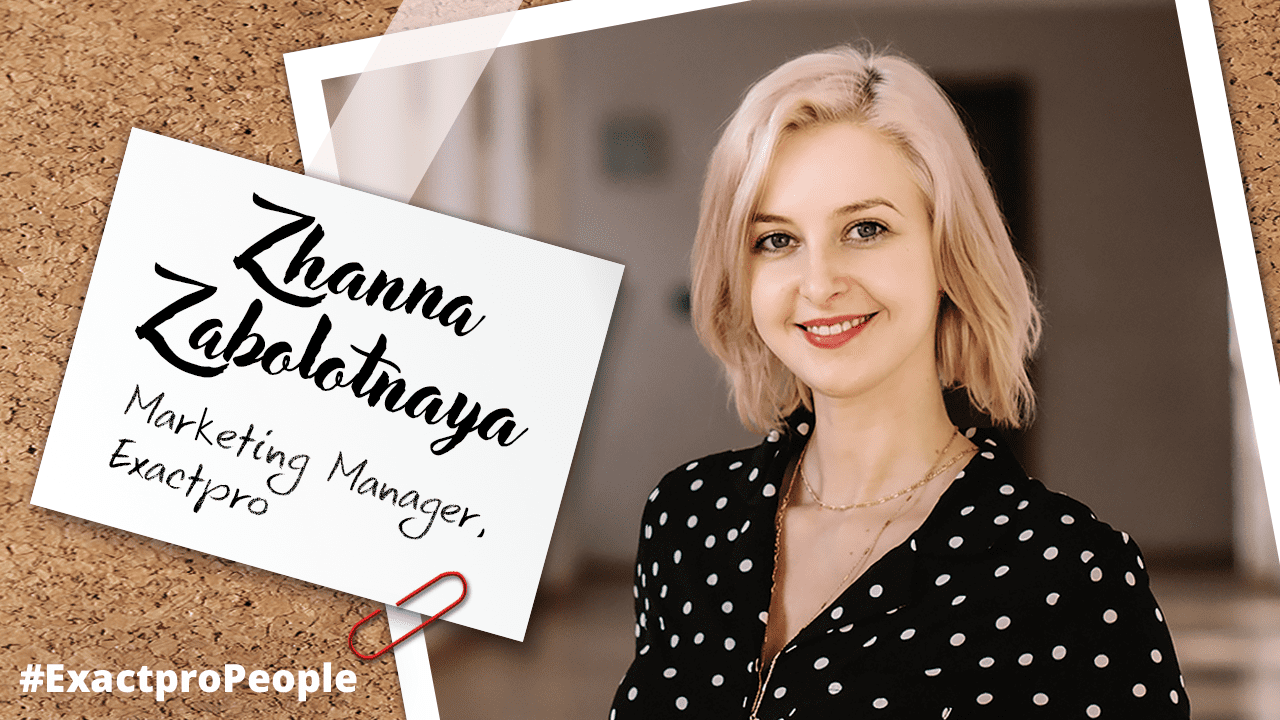 Today Zhanna Zabolotnaya, Marketing Manager at Exactpro, will talk about how she manages to receive a constant flow of positive energy at the workplace and give advice on what everyone should try to do this new year.
I have been working as a marketing manager at Exactpro for 5 years now. When I first joined the department, there were only 6 of us, so we always had a lot of tasks, and they were all very different. At the time, I focused mainly on organizing events: internal corporate parties, charity campaigns, and external events.
Event management requires intensive interaction with people, as well as concurrent control of the multiple aspects of an event that can easily go wrong and spoil the party for everyone. For me as an introvert, being in the spotlight of an event with 300 or more people was, at first, a real push out of my comfort zone. However, when you bring joy to people, you recharge your own batteries in an incredible way, which is why I am thrilled to have had this experience, that has also made me more open and confident :) In addition, I also met so many great people who work at our company.
My focus has changed significantly since the onset of the pandemic, as organizing events has temporarily become irrelevant. We focused on creating content for our online audience, where one of the main directions I got to contribute to was the ISTQB Foundation Level course which could help beginners in software testing master new skills very quickly.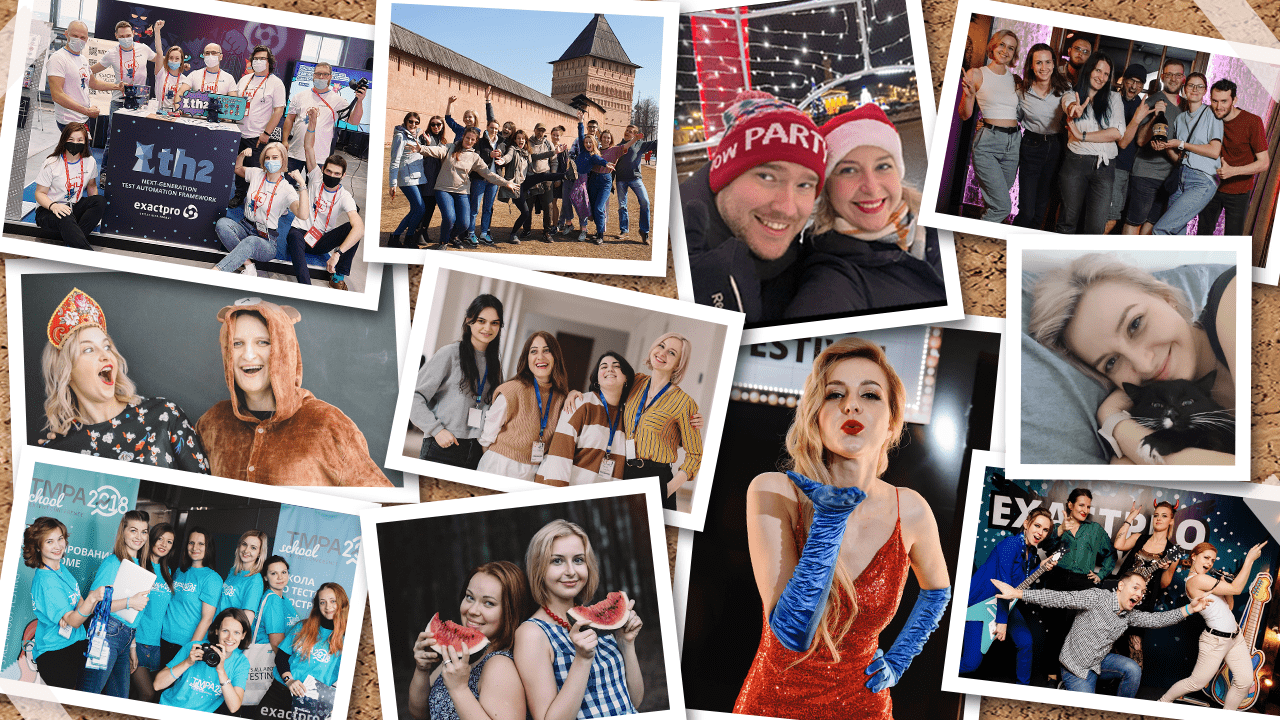 What I'm doing now cannot be summed up in a few words, it's more of a set of different activities, including both working on video content and organizing external and internal events: industrial, scientific and educational ones, as well as creating the corporate merchandise. I would like to tell you about a few more interesting projects I am involved in. We have been supporting more and more long-term social initiatives – we have the #exactpro_united_in_motion project aimed at supporting Paralympic athletes and an environmental project we call #exactprogoesgreen. Another relatively new fun project developed by our creative manager Dmitry Degtyarenko is Pop Culture Night Weekly – each Friday we ask interesting questions on pop culture in our Instagram account (@exactpro), and, at the end of each month, we award an exclusive T-shirt to the winner.
Thanks to the nature of my work, I often go on business trips and have already visited many places, including London and Tbilisi, where I have been more than once.
The thing that I like most about my work is the variety of tasks and directions, which never gets me bored and, inevitably, leads to acquiring new skills and experience, which I am very very grateful for. My source of inspiration is people, especially my colleagues. Currently, our department already has 24 (!) specialists working from all over the world and in different time zones. Despite this, we are always in touch, and I am glad that I can always rely on our team. I just recently came back from a business trip to Tbilisi, where I met a group of our new Marketing Department colleagues – I must admit that there's nothing like face-to-face meetings, especially with these nice people :)
I spend my free time with my family and friends, I like to go for walks, travel, listen to music, watch movies and compete in quizzes. I am also very fond of animals and am a happy owner of a cat and a dog :) Sometimes, I make attempts to do sports, but, so far, I haven't found the activity that would suit me perfectly.
To conclude, I would like to say that today's reality imposes many new conditions on us, but you should not be afraid to try something new and step out of your comfort zone. Sometimes, there can be pleasant discoveries waiting for you :) I most certainly advise everyone to try something new this year!